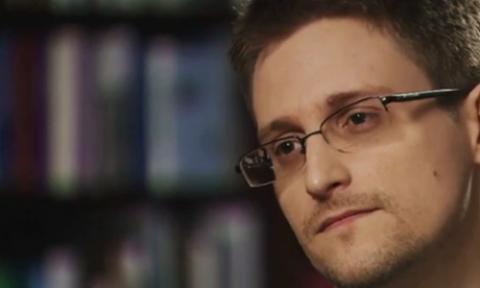 As the author knows from conversations with him over the past year, Snowden knew of the constitutionally questionable efforts of the Obama administration, in particular, to use the Espionage Act in a way it was never intended - Photo from NBC News
I wondered how a 70-year-old Kerry would relate to that question as he looked at that picture and that headline. And then there he was
on MSNBC
an hour later,
thinking about me
, too, during a round of interviews about Afghanistan that inevitably turned to Edward Snowden ahead of my fellow whistleblower's own primetime interview that night:
There are many a patriot – you can go back to the Pentagon Papers with Dan Ellsberg and others who stood and went to the court system of America and made their case. Edward Snowden is a coward, he is a traitor, and he has betrayed his country. And if he wants to come home tomorrow to face the music, he can do so.
On the Today show and CBS, Kerry complimented me again – and said Snowden "
should man up and come back to the United States
" to face charges. But John Kerry is wrong, because that's not the measure of patriotism when it comes to whistleblowing, for me or Snowden, who is facing the same criminal charges I did for exposing the Pentagon Papers.
As
Snowden told Brian Williams on NBC later that night
and Snowden's lawyer told me the next morning, he would have no chance whatsoever to come home and make his case – in public or in court.
More:
https://portside.org/2014-05-30/daniel-ellsberg-snowden-would-not-get-fair-trial-%e2%80%93-and-kerry-wrong